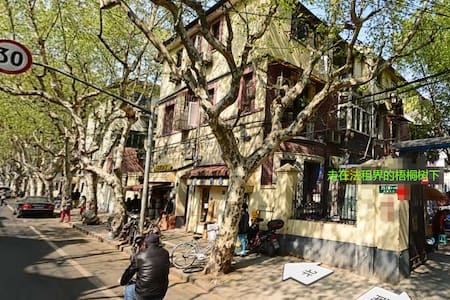 SUPERHOST
Teljes loftlakás · 3 vendég · 1 ágy · 1 fürdőszoba
SFC,Classic Shikumen,turely SH with mobile WiFi
If you want to feel the true life-style of Shanghai and friendly neighborhood, old-style "Shikumen architecture" is your best choice! My house is in "Shen Cheng li"(linong), which is one of the largest "Shikumen architecture" group in SFC Area. For business traveler, internet access for mobile phone and laptop is very important. I will offer you and Mobile WIFI router, no mater where you go , you can keep online all the time.
Ezt mondják a vendégek:
"Snow helye a tökéletes hely a francia engedményhez. Sok üzlet található a közelben, és 5 percre található a környéken található számos szép kávézótól és pékségétől. Válasza gyors volt és nagyon hasznos. És miután Kínában más airbnb-en kellett tartózkodnom, különösen szeretem a wifi sebességét. Csodálatos ez. Köszönöm Snow !! ❤️"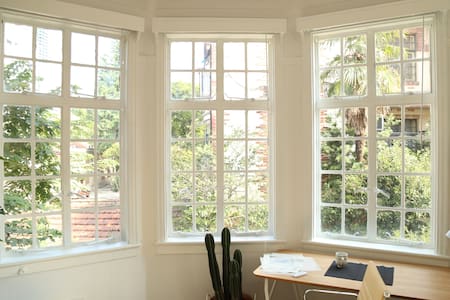 SUPERHOST
Teljes lakás · 2 vendég · 1 ágy · 1 fürdőszoba
"French Concession" artistic apt in the downtown
Location: 5 mins walk to metro Line 1/7 Changshu Rd station 10mins walk to metro Line 10 south shanxi station Background info: Former French Concession area is the essence of the Shanghai, this area is super quite and exquisite, these tree lined streets decorated with various style of buildings, historical art deco buildings, old villa, Shi ku meng (local stone building), 1930's vintage elevator buildings. Here you can find decent international food, high quality café and numerous bars with good vibe, not to mention countless boutique stores with all kinds of interesting stuff. The area is swarm with local people, expat from all over the world, artists and fashion icons. In general this is most interesting area in the town and definitely worth a visit. 10 mins walk to United States Consulate, French Consulate and German Consulate. About the building The apt located in the famous historical building Clements Apartments, build by Belgian architect Clement in 1929, the building itself is a piece of art, well maintained after almost one hundred years. About the apartment Located in the second floor, high ceiling, facing south with three big windows, allowing sunshine to flow over the room, adjusting the shutters you will have different taste of the beauty of this apartment. The studio is around 40 sqm with spacious elegant bathroom, mosaic floors, vintage furniture, high end utlities will make you stay could not be any more comfort. The design philosophy is North European style with various type of lighting makes this room more romantic at night, highlight is we install a high end projector, so you can lie in the bed enjoy movies with big screen Utilities: Powerful aircon, Ikea mattress, bluetooth loudspeaker, projector and big size screen, dryer and etc About Neighbors: Most of them are local shanghainese, students of Shanghai Music Academy, artisits,the design of this buliding makes each apt enjoy their own privacy while share some public space, party not allowed and pls respect our neighbors. About Security Shanghai itself is a very safe city, not to mention the downtown area, a police station on the same street, 24 hours security guard.
Ezt mondják a vendégek:
"Tökéletes és elegáns hely volt a belső kiegészítők számára. Ez a kedvenc belső tér. A közös rész sötét és kellemetlen, de sikerült kitisztítanom. Ha megszokja, nincs probléma, de legyen óvatos, ha éjszaka bejelentkezik. A házigazda kedves volt, és megmentettem, mert a válasz gyors volt. Ajánlott azok számára, akik szeretik a tervezést!"