Mindful tours in a private park
Mindful tours in a private park
Csoport létszáma
Akár 6 személy
Magában foglalja:
felszerelés
Az élményprogram nyelve:
English
Mindful tours in a private park
Mindful tours in a private park
Csoport létszáma
Akár 6 személy
Magában foglalja:
felszerelés
Az élményprogram nyelve:
English
Once you've booked: Introduction >I will meet you at the main entrance of Moseley Private Park & Pool (on the high street) . >We'll walk to the private entrance as I teach you about the benefits, the science, history & lastly what your be doing. > Having entered the thresholds of the private gate, the journey will commence. You will go through a series of themes, in this order. ROOTS This will centre you, bringing balance to busy energy & clouded thinking. It will release stress/ tension, grounding ones body/mind. To finish I guide the connection of the earth's energy upwards & it's counterpart downwards. Therefore you will feel rooted and energized. WALKING Is very good for balance, opening & expanding the senses, posture and anxiety. This can be fun, or / & a therapeutic exercise of trust. WATER This Yoga Nidra is all about water. As we stand at the water, connecting with it (as we are made up of 70+ water). I will guide you to find the connection between the water within you and the natural setting of the water environment. This Nidra relaxes by softens the body, inducing the fluids within your body to run freely. Releasing all the tension, inducing suppleness. GRASSLANDS. Is the closet theme to the traditional way Yoga Nidra is usually practiced. In this Nidra you'll experience a direct interconnected experience between nature & the urban city
I've been a Yoga teacher for 2O years, but it wasn't until my health suffered that I learn't how magical the practice of 'Yogic Nidra' - 'The Yoga of Sleep' . I've been teaching it in it's traditional setting for 3 years with the exception of there's field trips once per year (each spring in Moseley Private Park). Now I offer them on a regular basis to groups and individuals who wants an experience that connects them with nature so they are able to feel better connected in their daily lives. Does this sound like you ? In this beautiful private park of 'Moseley Village' you can learn how to commune with nature. You'll learn techniques of how to ground and centre yourself. As my guest, your resident host, you will not only see this beautiful private park, but experience nature like you've never experienced nature before.

Yoga mat, Pick nick mat, Plastic sheeting, Sound equipment.
You'll be given access to a private park (which are very rare). The one is one of a kind because it has 3 distinct area; woodland, a pond (with animals and wildlife, a grassy back and Victorian ice house). As my guest you will not only see the park, but experience it through the eyes of this mindfulness practice.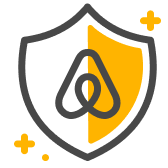 Vendégbiztonság
A szabadtéri tevékenységek kockázatot hordoznak magukban, és az élményprogram során veszélyes helyzeteknek lehetsz kitéve. Győződj meg róla, hogy képességeid és a körülmények (például a hely, az időjárás és a felszerelés) lehetővé teszik, hogy biztonságosan részt vehess az élményprogramon.
Bármelyik élményprogram lemondható, és teljes visszatérítés igényelhető a fizetéstől számított 24 órán belül, vagy legalább 7 nappal az élményprogram kezdete előtt.
Mindig az Airbnb-n keresztül kommunikálj. A fizetésed védelme érdekében soha ne utalj pénzt és ne kommunikálj az Airbnb webhelyén vagy alkalmazásán kívül.
Vendégekre vonatkozó követelmények
Legfeljebb 6, legalább 11 éves vendég vehet részt. Comfortable around dogs, birds, swans and ducks.
Fees - children go free. DISCOUNTS are given to group bookings Mobility; Yoga Nidra has no movement, stretching or strengthening. In this experience you'll be guided in walking, sitting, standing & lying down. Ground maybe uneven Location has a ramp at one end and 0.5 m steps at on the entrance.
Minden Airbnb-élményprogram minőségét ellenőrizzük
Minden Airbnb-élményprogram minőségét ellenőrizzük
Olyan helyiek vezetik, akik szeretik a lakóhelyüket és azt, amit csinálnak.

A kis csoportlétszámnak köszönhetően biztosan nem fogsz elveszni a tömegben.

Minden élményprogramot ellenőrzünk egyedi hozzáférés tekintetében.
Mindful tours in a private park
Új élmény