Sail the Bahamas to Protect Shorebirds
Sail the Bahamas to Protect Shorebirds
Sail the Bahamas to protect beach-nesting birds in Eleuthera & Cat Island !
Sail the Bahamas to Protect Shorebirds
Sail the Bahamas to Protect Shorebirds
Sail the Bahamas to protect beach-nesting birds in Eleuthera & Cat Island !
Expedition Week 3: May 17-24: (Cat Island, Little San Salvador & Eleuthera) Come join us for the adventure of a lifetime! We need your help to protect beach-nesting birds, nests, and young. Conservian is seeking a weekly crew of 10 enthusiastic volunteers for our Bahamas shorebird habitat conservation live-aboard expedition in May 2020 aboard our 75ft research schooner. Visit four islands on this expedition: New Providence, Cat Island, Little San Salvador, and Eleuthera. Explore both populated and remote areas, sail blue Caribbean waters, visit white sandy beaches, boat to little islands. Work with experts in-the-field to conduct ground surveys for beach-nesting birds, nests, and downy chicks. Meet new people. Work with local volunteers to post and sign shorebird sites. There will be time to fish, snorkel, visit local island towns, and cultural sites. Trip cost for one week is $1,850 and includes your bunk, onboard meals, water, and ground transportation associated with project. Participants will fly to Nassau for shuttle transport to schooner. A valid passport is required. Airfare and insurance are not included. Go to https://www.Coastalbird.org for more information about our 2020 expedition.
Minden kalandot teljes mértékben megterveznek, a programoktól a szálláshelyekig.

A kalandok házigazdái helyi bennfentesek, akik segítenek, hogy elmerülj a helyi kultúrában.

Fedezz fel olyan helyeket és közösségeket, amelyekhez magadtól nem tudnál könnyen hozzáférni.

Egyéb

Egyéb

Egyéb

Egyéb

Egyéb

Egyéb
Exuma International Airport
For more than 20 years, I've been working to protect coastal birds and their habitats. I am a co-founder and director of Conservian and its Coastal Bird Conservation program. Our mission is to conserve shorebirds, seabirds, and their habitats. We began our Bahamas coastal conservation program in 2016. It is the first program of its kind in the Caribbean. My conservation crew and I look forward to welcoming you aboard as we set sail on our 2020 conservation adventure in the beautiful Bahamas. Together, we'll embark on an important and exciting course, preserving native wildlife and restoring coastal habitats. Join us! Please go to www.Coastalbird.org for a full expedition itinerary and trip promo video. Contact me at MargoZ@Coastalbird.org.
Conservian
Conservian is a field-based, science-driven 501(c)3 organization dedicated to conserving and restoring shorebirds and their habitats throughout the Western Hemisphere. Our partners include the International Conservation Fund of Canada, BirdsCaribbean, Bahamas National Trust, USFWS, Bahamas Public Works, and private land owners. Our project is permitted through Bahamas BEST Commission & BNT.
Ez egy társadalmilag hasznos élmény, amelynek esetén az általad fizetett összeg 100%-át a(z) Conservian kapja.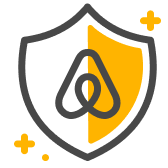 Vendégbiztonság
Minden kaland követi az iparági irányelveket. A kalandokra épülő utazások szakértőjével, az Adventure Travel Trade Association szervezettel együttműködve dolgozzuk ki a bevált gyakorlatokat és biztonsági alapelveket.
Vedd figyelembe, hogy a szabadtéri tevékenységek kockázatot hordoznak magukban, és az élményprogram során veszélyes helyzeteknek lehetsz kitéve. Győződj meg róla, hogy képességeid és a körülmények (például a hely, az időjárás és a felszerelés) lehetővé teszik, hogy biztonságosan részt vehess az élményprogramon.
Bármelyik élményprogram lemondható, és teljes visszatérítés igényelhető a fizetéstől számított 24 órán belül.
Mindig az Airbnb-n keresztül kommunikálj. A fizetésed védelme érdekében soha ne utalj pénzt és ne kommunikálj az Airbnb webhelyén vagy alkalmazásán kívül.
Vendégekre vonatkozó követelmények
Legfeljebb 10, legalább 18 éves vendég vehet részt. A kaland aktivitási szintje mérsékelt. Project work will include walking several miles along beaches in warm-to-hot weather. Participants should be in good physical condition & be capable of walking…
Hivatalos személyazonosító okmány
Készítened kell magadról egy fényképet, amely egyezik a személyazonosító okmányodban szereplő fényképpel. Az Airbnb így ellenőrzi, hogy ki vesz részt ténylegesen az élményen. Ezt a folyamatot csak egyszer kell elvégezned.
Az élmény alkoholfogyasztással jár. Alkohol felszolgálása csak a törvényben előírt életkort betöltött vendégek számára fog történni.
Please visit www.Coastalbird.org for our beautiful 4-minute expedition video and more information about our trips. We provide a full list of gear recommendations and what to bring. Conservian hires the schooner "Avalon" and local taxis for land excursions.
8 napos kaland
Sail the Bahamas to Protect Shorebirds