Inspired by The Dodo's beloved original series, Ruff Life with Lee Asher, you'll get the exclusive opportunity to experience what life is really like living with 9 rescued dogs. Our day-in-the-life will start by meeting up at a local forest trailhead where my dogs and I love to walk. It's peaceful and quiet, so it's a great place for you to meet the pack. We'll go on a nice, easy hike to give you a sense of the Tahoe area and you'll get to see firsthand how much the dogs love to explore. Next we'll retreat to the famous RV and if you're lucky you'll get to snuggle up with one (or more) of many rescue dogs on the couch! We'll do a dog training session so you can see how we keep things organized in a house of canine chaos and then we'll end the day by building a bonfire and hanging out over drinks and s'mores.
az Airbnb élményprogramjain

Felelősségteljes találkozások
Minden házigazdának követnie kell a World Animal Protection szervezettel közösen létrehozott irányelveinket.

Profi állatgondozó házigazdák
Biológusoktól, természetvédőktől, termelőktől és más szakértőktől tanulhatsz.

Több mint 300 állatot csodálhatsz meg – az alpakáktól a zebrákig.
Hey! I'm Lee Asher. I'm 31 years old and when I'm not on the road with my dogs (Molly, Cali, Butters, BoBo, Lillie, Stella, Tony, Penny Lane and Queen NoLaTeefas), I'm here in my favorite place in the world, South Lake Tahoe. I love showing my dogs (and people!) a good time, and I feel so grateful that I've found a way to do both. I've been passionate about animals my entire life, so on New Year's Eve 2017, I decided to quit my job, buy an RV and travel the country with my pack of (at the time) 6 rescue dogs to spread awareness about animal adoption. That first year, we visited 49 states and hosted adoption events with shelters all across the U.S. and Canada! Together, we've helped over 500 dogs get adopted. Now I have 9 dogs and we're lucky to call Lake Tahoe home. We'd love to take you on our favorite hike with the whole pack.
Együttműködő partner: The Dodo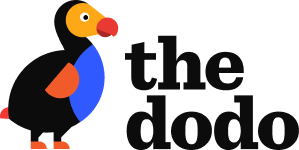 Összeállította a The Dodo.
Ezt az élményprogramot közvetlenül a The Dodo közösségének egyik tagja kínálja, és a The Dodo állította össze.
A The Dodo a világ első számú médiamárkája állatimádóknak. Fő specialitása az olyan történetek megosztása, amelyek nevetésre, néhány örömkönny elmorzsolására vagy érzelmes pillanatok átélésére késztetik az embereket. A The Dodo már évek óta lelkesen készít vicces, szórakoztató és megható tartalmakat, amelyek felébresztik az emberek szívében az állatok iránti szeretetet. Most pedig gondosan összeállított élményprogramjai keretében lehetővé teszi, hogy az emberek élőben is találkozzanak a népszerű Dodo-sztárokkal.
Lake Tahoe is indisputably one of the most beautiful areas of California and is the largest alpine lake in North America. We'll be exploring the rugged landscape of South Lake Tahoe and then relaxing around a bonfire.
Any experience can be canceled and fully refunded within 24 hours of purchase. See cancellation policy.
Always communicate through Airbnb. To protect your payment, never transfer money or communicate outside of the Airbnb website or app.
Up to 6 guests ages 21 and up can attend.
Hivatalos személyazonosító okmány
Készítened kell magadról egy fényképet, amely egyezik a személyazonosító okmányodban szereplő fényképpel. Az Airbnb így ellenőrzi, hogy ki vesz részt ténylegesen az élményen. Ezt a folyamatot csak egyszer kell elvégezned.
Living the Ruff Life with Lee Asher
New experience